Crafting is like self-care for me. There is something therapeutic about sitting down at the end of the day and just get creative. It's so relaxing to me. Sometimes my projects work out, sometimes they do not. But every time, I enjoy the process.
While it is my dream one day to have a craft room of my own. We are a family of 6 living in a modest 3 bedroom home. A dedicated craft room is just simply not a reality for me (at the moment). Instead, I have more or less a craft corner. With a little imagination and creative storage, my little space works for me. But since I don't have a lot of available space to work with, I have to be choosy with the equipment I purchase. My sewing machine is small but mighty. Instead of stashing away paper knitting patterns, I store most of them on my Pinterest boards and download them to my tablet as needed. Every piece of crafting equipment does double (or triple, or quadruple) duty.
Which is why I was so excited when Cricut released their Maker model. This is Cricut's most advanced machine yet. It's a crafters dream. Not only does the Maker cut through vinyl and cardstock. It also cuts through unbonded fabric (an upgrade from their Explorer model) and even wood. But I'm getting a little bit ahead of myself here. Let's start at the beginning with what's in the box.
Note: This is a sponsored conversation written by me on behalf of Cricut. The opinions and text are all mine. Please read my full disclosure HERE
Cricut Maker Unboxing:
With all the new feature of the Cricut Maker, you're probably wondering how big this machine actually is. To be honest, it's roughly the same size as their Explorer line. It is a bit heavier, but it fits on my average bookshelf quite nicely. This is actually everything that comes in the box of the Cricut Maker:
Cricut Maker and Power Cord (of course)
Computer USB Cord (The Maker needs to be hooked up to a computer to use the new knife blade)
New Rotary Blade with Drive Housing
Fine Point Blade and Housing (pre-installed in the B clamp)
Cricut Fine Point Black Pen
12 x 12 FabricGrip Mat
12 X 12 LightGrip Mat
Welcome Book
You might have noticed that the new Knife Blade used to cut thicker materials like leather and wood is not included. You will have to buy that separately. I also recommend looking into purchasing a couple other tools to get the most out of your new machine. For those of you that are serious crafters, along with the Knife Blade, you should also look into getting:
A Spare Knife Blade
BrightPad (makes weeding easier)
Ultimate Tool Set (Comes with: Tweezers, Weeder, Scissors, Spatula, Scraper, Stylus, Trimmer, and Scoring Blade)
Paper Crafting Set (Comes with: Piercer, Quilling Tool, Edge Distresser, Small Craft Mat)
Cricut Pens
Cricut Access (you will get some free access when you set up your Design Space account, but you will need to pay for full access. You can set that up in your Design Space account.)
Setting Up Your Cricut Design Space Account and Connecting Your Cricut To Your Computer
Let's take a couple minutes to look closer at that first project. The first project is a great opportunity to really get a feel for your new Cricut Maker and get a glimpse into its full capabilities. But before you can dive in with that first project, you need to set up your Cricut account and hook your machine up to your computer. For the purpose of this post, I'll be connecting my Maker to my tablet. You can connect your Maker to a phone, tablet, (using the Android or IoS apps) or computer. But keep in mind that you can only use the new Knife Blade with a computer.
Step 1: Set Up Cricut Design Space and Connect Your Maker to Your Device:
First, you'll want to download and install the Cricut Design Space app on your phone or tablet. Go to design.cricut.com if you're on a computer. Once the installation is complete, the app will appear on your App Home Screen. Simply tap on the icon to open the app, and either sign in or create a Cricut account. After your account has been created, tap the menu button in the top left corner (looks like a little person). Click 'New Machine Setup' and follow the on-screen prompts. The app will ask you to make your first project when setup is complete. You will also get a free 30-day membership to Cricut Access. Cricut Access allows you access to special discounts on Cricut.com and over 300 free fonts and images. At just under $5 per month, it's well worth the investment.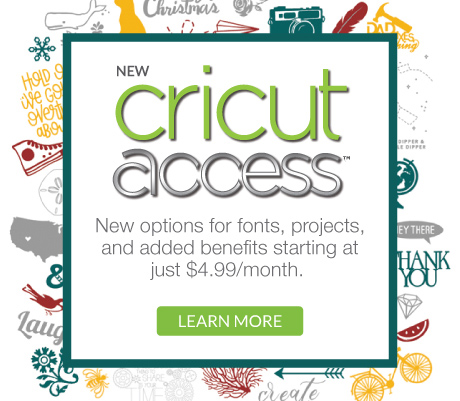 Step 2: Compleat First Project That Came With Your Cricut Maker.
Follow the step by step instructions in Design Space to complete the little card project that comes in the box.
Now that you have a good feel for the Cricut Maker, I highly recommend spending some time to explore Design Space. The more familiar you are with Design Space, the easier it will be to work projects.
Here's a quick tour of Design Space
Cricut Maker Tips:
You might be feeling a bit overwhelmed by the Maker. After all, it's a pretty powerful machine. So I wanted to share some tips and tricks that will have you crafting like a pro in no time.
Cricut Maker Mat Tips:
You should store your mats flat and covered with the protective film. Flat mats are easier to work with and to load into your Maker. And the protective film will help keep dust and debris off them. Which will help them to last longer.
To clean your mats, just simply run under lukewarm water and air dry. Use your Cricut scraper if needed. You will notice that your Cricut mats are not sticky when you get them wet. Don't worry. They will become sticky again after they dry.
It's also very important to use the right mat for the right project. The new Cricut FabricGrip mat was specifically designed to use with the Rotary Blade. If you try to cut fabric with the Rotary Blade on the LightGrip mat, you will likely destroy your mat. Similarly, the StrongGrip mat is the best mat choice when using the new Cricut Knife Blade. Because the Knife Blade cuts with so much pressure and makes multiple passes, you risk your project moving during the cutting project if you use the LightGrip mat.
Gain some more life out of your mat by using masking or painters tape to secure your projects when your mat is losing its stickiness. This will allow you to get some extra use out of your mats before having to replace them. You will also want to secure your projects to the StrongGrip mat using masking tape when cutting with the new Knife Blade.
Cricut Maker Tool Tips:
I have seen others sharing Cricut hacks that claim you can just use everyday items to weed, score, and transfer. But be warned. While some of these 'hacks' may work in a pinch, they could void your warranty and destroy your project or machine. Cricut makes every tool you need to make sure any project you tackle turns out the best it can be. And every tool that Cricut makes is specifically designed to work best with your machine.
I personally find dark vinyl to be the hardest to weed properly. It can be very difficult to see the lines. This is where a tool like Cricut's BrightPad comes into play. It lights up vinyl from behind, making weeding even the toughest types of vinyl super easy.
Cricut pens are the perfect tool for fancy writing, delicate drawings, and even everyday tasks like addressing envelopes. To get the most out of your Cricut pens make sure you put the cap on securely and store tip down. I usually store mine in the little side pocket of my Cricut Maker.
Cricut Maker Project Tips:
If your cutting something new, take the precaution of cutting a little test circle in your material first. This will let you know if you have selected the right cutting tool. Trust me when I say there is nothing worse than cutting out a whole project just to realize you used the wrong tool. Yep, speaking from experience on that tip.
When removing your project from your cardstock mat you will want to remove the mat from the project, instead of removing the project from your mat. How I usually do this is by gently lifting one corner of my project. Then I flip my project over onto a hard surface. Holding down the corner I lifted with my thumb, I slowly peel the mat away from my project.
If you're cutting two different colours of the same material (like blue and red cardstock), you can cut them at the same time. Position both designs in different areas of the canvas in Design Space. Click 'Select All'and then 'Attach'. Everything will print on one mat now. Don't forget to position your materials in the same stops on your mats though!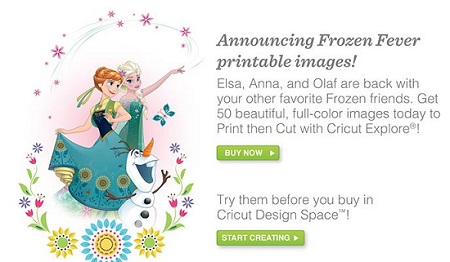 Cricut Maker Review:
The Cricut Maker is definitely a crafters dream. That said, there are a couple little things that I'd love to see in their next model. I'd love to see a longer cutting area. All machines in the Cricut line-up have the same cutting abilities lengthwise. With Cricut's special long mat, they can handle projects up to 24″ long. A longer mat would create the opportunity for Cricut crafters to create larger designs. I'd also love to see the knife blade and StrongGrip mat included in the Maker box – since it's the only Cricut machine that can currently handle it.
But, there are definitely more pros than cons to the Cricut Maker in my books. First of all, this machine is powerful. Like, really powerful. Cricut has upgraded the amount of force their machines can apply for the new Knife Blade and Rotary Blade. The new Rotary Blade means that fabrics no longer need a backing to be cut. That itself gives creators the ability to cut almost any fabric out there. The new Knife Blade allows creators to cut through tough leather, and dense materials (like chipboard) up to 2.4mm thick.
The Adaptive Tool System is a game changer because it means that you don't have to upgrade your machine when new tools are released. It's been designed to fit all past, present, and feature Cricut tools. It holds 2 tools at the same time so you can draw/score and cut all in one go. The Cricut Maker cuts through materials like butter.
The Cricut Maker is essentially a workstation on its own. There is storage everywhere. There are 2 deep pockets on the side, which are padded to store your sharpest tools. There's storage in the pullout tray as well for your extra tools. There's even a holder for your tablet and a USB charging point on the side.
And of course, the Cricut Maker doesn't disappoint in the design department either. The Cricut Maker comes in a couple of fun colours and packs away small enough to store on a bookshelf when not in use. It's sleek and stylish design means it fit into any craft space – even the most open spaces like mine – beautifully.
If you have any questions or thoughts about the Cricut Maker, feel free to post them below. I will at the least direct you to the right place for your answer if I'm not sure of it. You can also check out all the specs and compare the Cricut Maker to other Cricut models right on their website HERE.
This is a sponsored conversation written by me on behalf of Cricut. The opinions and text are all mine.